Lord Ra Gohar Shahi
About the personality, character, and views of the long-awaited Saviour of Humanity
Lord Ra Gohar Shahi is a Universal Spiritual Personality and the Awaited Prem Avatar Kalki Avatar. He is the Saviour of Humanity during the Kalyug (Dark Ages). He calls the entire world through the Lord's name and divine love.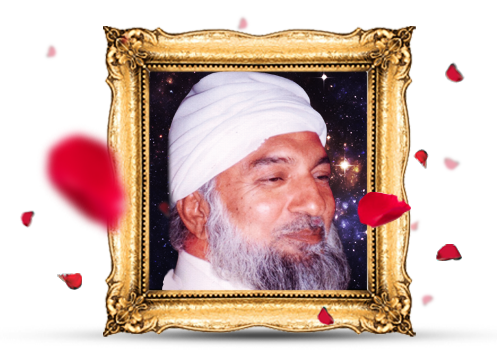 He spent three years in the jungle of Lal Bagh, observing spiritual self discipline and austerity for the sake of God's love. Then, He went on to begin spreading the revolutionary message of divine love to all human beings. His message goes beyond the limitations of religions, faiths, colour, cast and culture; He does not discriminate among human beings and rather grants His spiritual blessings to all peoples. He does not seek recognition, applause, or material gain; all He intends for is for the enlightenment of the hearts of humanity.
My mission is to light all hearts with the flame of God's love. Let all humans carry the torch of spirituality to diminish the darkness of hatred. Humanity is now fed up with material objects and now needs a Spiritual Revolution to unify all humans in one fold of unity.— Prem Avatar Kalki Avatar Ra Gohar Shahi
In order to extinguish the hatred that plagues the world today and leaves humanity in darkness, Lord Ra Gohar Shahi is enlightening human beings with Simran and implanting the seed of love in their hearts. Lord Ra Gohar Shahi's religion is Love, and He loves all. Because divine love is essentially the core of all religions, the teachings of Kalki Avatar have been seen to unite people of different religions in the fold of divine love.
Worldwide Popularity
People in all four corners of the globe recognise Him as the awaited Saviour
He is loved and respected by all peoples. He has been invited to deliver lectures on spirituality by Temples, Mosques, Churches, and Synagogues alike in many different countries.
Due to the bounty of Kalki Avatar, people all around the world are experiencing unprecedented miracles, and feeling Simran vibrating in their hearts. With the blessings of Kalki Avatar, hundreds of thousands have also been spiritually healed of medically incurable and terminal diseases.
Lord Ra Gohar Shahi does not draw humanity towards Himself, and does not ask them for anything. Nevertheless, His spiritual power and authority speaks for itself. His works suggest that He is the one that all humanity awaits for salvation and revival of love and divine trust!
To help humanity recognise their Saviour, God has manifested incredible images of Lord Ra Gohar Shahi on the Moon, Sun, Maha Shiv Ling, and various other places. These Divine Signs have been known to perform miracles such as heal, speak, and grant Simran to aspirants. According to the Sanatan Dharma books, Kalki Avatar's face will appear on the Moon and the Maha Shiv Ling. The Divine Signs further verify the fact that Lord Ra Gohar Shahi is the Awaited Kalki Avatar.