25th July: MFI Returns to the Lama Foundation After 22 Years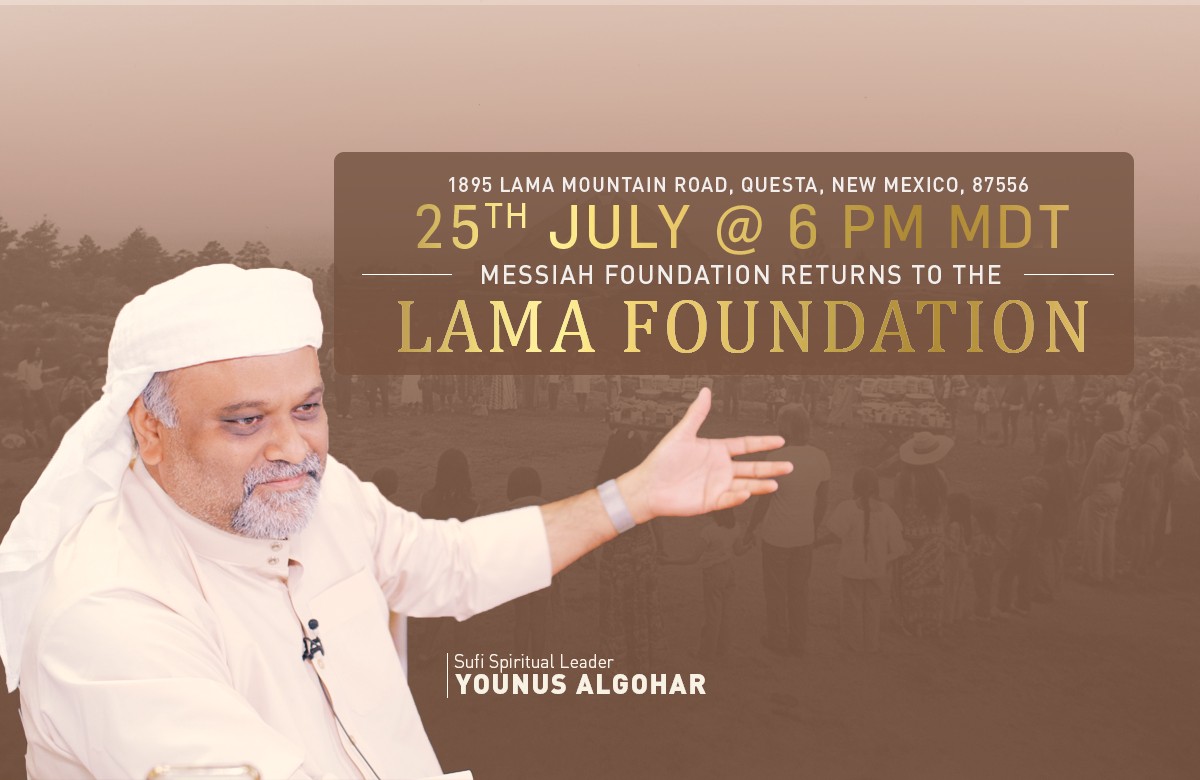 We are utterly delighted to announce our upcoming visit to the Lama Foundation retreat centre in Questa, New Mexico, on the 25th of July, 2019. This visit marks the first time in 22 years that the MFI are returning to the iconic Lama Foundation centre.
For us, the Lama Foundation has always had a special place in our hearts. His Divine Eminence Gohar Shahi first visited the Lama Foundation in July of 1997. It was here that members of the community - from all walks of life - joined hands in invocation of God's name while circumambulating HDE Gohar Shahi. It was also near the Lama Foundation site that HDE Gohar Shahi and Lord Jesus Christ held their momentous meeting.
Members of Messiah Foundation International, Mehdi Foundation International and Kalki Avatar Foundation will participate in the Lama Foundation's activities and lead the group meditation at the Lama Foundation on the 25th of July. For further information, visit the Lama Foundation Website.